Inspection of infrastructures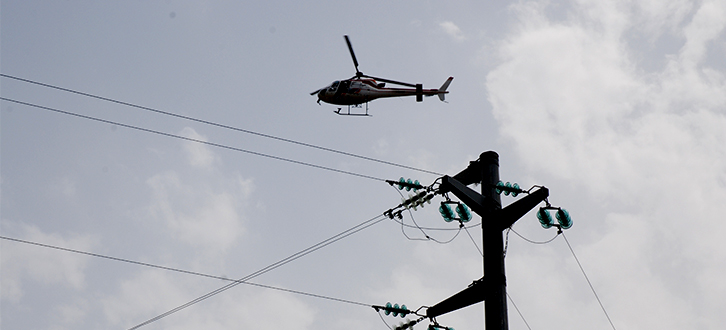 When aiming at innovation, you need to fly high.

This is what we have been doing for more than ten years, since we decided to get specialized on the activity of network and infrastructure inspection, implementing innovative diagnostic systems that, installed on aircraft, can provide high-precision results.
They are very flexible sensing systems, fully designed and produced in the company, configurable into different layouts according to the client's technical specifications and the kind of elements to be inspected.
By combining state-of- the-art sensors such as digital cameras in visible and thermal, laser scanner and hyperspectral sensors, our systems allow us to inspect in a very precise way, the state of efficiency and the causes of the bad functioning of the networks object of the monitoring.
By CIRO (Computer Integration for Remote Observation), a hardware and software system (GeoAnalyzer and GeoViewer) we carry out the inspection of infrastructures by helicopter or on-ground, acquiring georefferd images and videos and recording during the mapping the position and the typology of possible anomalies. For more detailed applications for which the acquisition of measured data is required, such as for example the distance of trees and buildings from electric cords, we use MAPPING platform, that combined a state-of-the-art laser scanner, one or more high resolution digital cameras and one digital thermal camera.
Thanks to the experience gained since 2001 in the aerial inspection of medium-voltage power lines for important national and international customers, we can today offer a diagnostic service also for power lines, pipelines and oil pipelines.
The ability to quickly meet the client's needs makes our job particularly strategic when it is necessary to quickly detect critical elements emerged at the same time of disastrous events.