CHARACTERIZATION OF FORESTS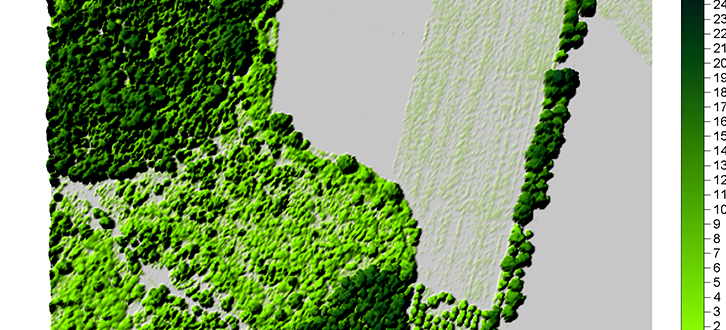 The passion for our job has deep roots. Just like the trees we study.
Through advanced techniques of monitoring and Earth observation, we can effectively support forestry management practices, thanks to the detailed information on the structural and functional features we are able to map. The integration of laser and hyperspectral data, the result of innovative technologies of survey, allow us in fact to describe the structure of forestry population and to make a contextual inventory both qualitative and quantitative.
The hyperspectral sensors work with a high space and spectral resolution allowing the mapping of wide areas covered by vegetation. The laser penetration features allow to extract different information related to vegetation, such as for example the height of trees. From the ecological point of view, the information of the two sensors are very useful in the characterization of the vegetation habitats, both from the spatial point of view (shape and distribution) and from the structural point of view (species and density).
Among the most interesting applications of the forestry characterization, there are the assessment of the forest resources state, the identification of critical areas (mainly connected to hydrogeological and fire risk) as well as the quantification and inventory of the biomass.