ANALYSIS OF STRUCTURES DISPLACEMENT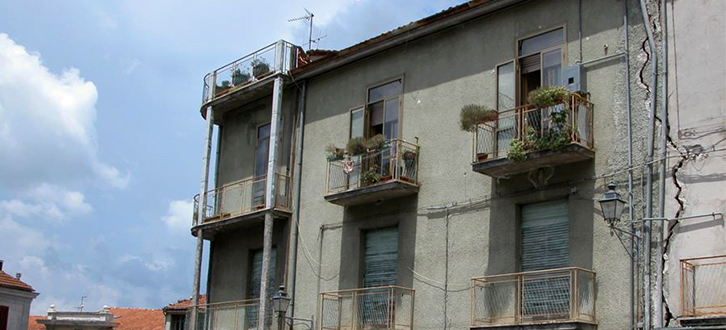 The continuous movement is in the nature of things, even when they appear stationary.
We can establish and monitor the movement of buildings and works over time by using SAR-type radar data (Synthetic Aperture Radar) acquired by satellites of the COSMO-SkyMed constellation.
In order to optimize the value of the results obtained with the analysis of these data, we exploit the potentiality of the SLIDE (SAR Land Interferometry Data Exploitation) software, fully developed by us. SLIDE adopts the "PSInSAR" (Permanent Scatters Interferometric Synthetic Aperture Radar) technology for the assessment of slow movements of civil structures caused by territorial instability phenomena such as landslides, subsidences and differential settlements.
"PSInSAR" technology allows to identify, detect and assess with millimetre-precision surface deformation movements characterized by linear speeds occurring during the observation period covered by the satellite dataset used for the study.
In the end, data derived from the processing with SLIDE can be crossed with those acquired by aerial platform, inside a GIS that allows the gathering, display, management and analysis of data detected ad hoc or acquired by other available databases.