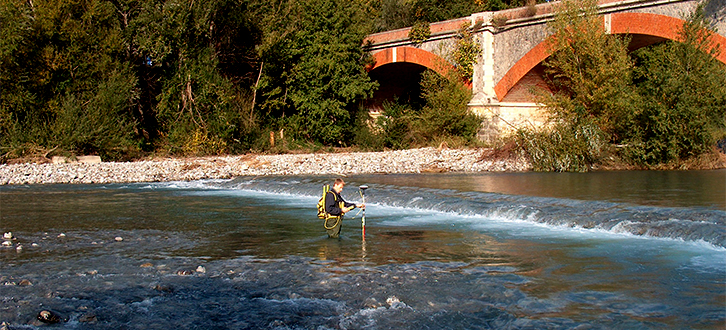 Depicting the Earth's surface graphically is one of the most ancient human disciplines. Our ambition is to do this as accurately as possible.
Thanks to its versatility, topography represents the starting point for many of the services we offer. The variety of the tools and techniques we own guarantees a great operational flexibility in measurement and the possibility to customise the result of the topographic mapping according to the client's needs and to several fields of use.
Among the most common applications that it is possible to develop in this sector, are the measuring and mapping of geodetic networks, points for the georeference of orthographic images, points for the creation of DEM and DTM, hydraulic constructions and riverbed-floodplain sections for river modelling, railway and road sections, coastal lines and sections for the analysis of sea erosion phenomena as well as of the existing electrical towers, aqueducts, pipelines and oil pipelines and marking out of project lines, artworks and objects.