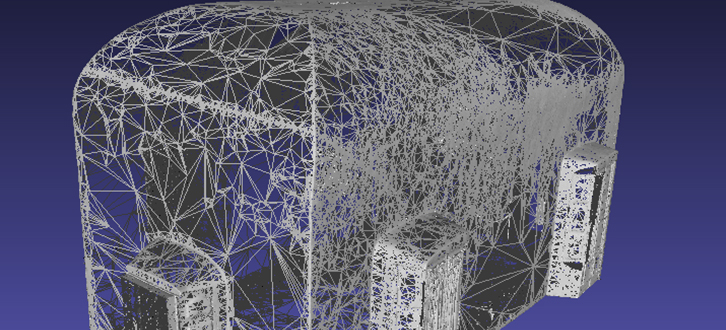 We can map the world through the modern technologies.
The use of our sensors, namely the laser scanners, allows in fact to digitally rebuild any location and turn it into an easily usable digital asset of 3D computer graphics. These technologies allow a great saving of time in the processing of virtual models and, in parallel , a substantial increase both in the graphic quality of results and in the quantity of the details returned. Furthermore, through the processing of the laser point clouds, the technicians have the possibility to handle very accurate real data and to have exact xyz coordinates for every point of the digital model developed, facilitating operators of sectors not necessarily linked to the engineering in the execution of the work.
This is because with the start up of a diversification process adjacent to the technical services that represent the core of our activities, we are opening to the offer of high-tech solutions of computer graphic in the field of artistic sectors like movie productions, TV programmes, commercials, simulators and in general, video games, till the realization of VFX digital special effects.
Furthermore, these technologies are suitable for supporting the experts in the conservation and enhancing of archeological and cultural goods, in general.