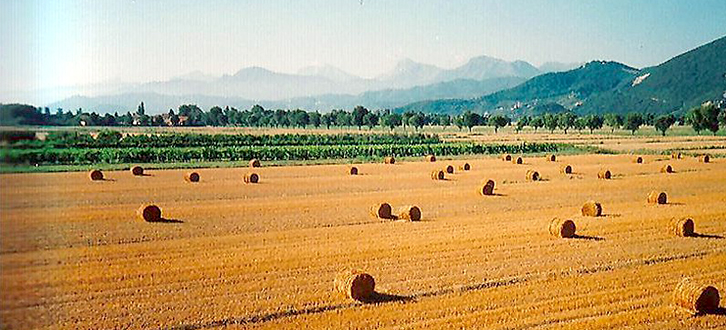 We have always cultivated passion for details.
In the sector of agriculture, the technique of precision farming allows us to get better and low cost products, through a territory mapping able to highlight the need of fertilizers, water or plant protection products in the analysed cultivations.
With the use of innovative sensing systems, we offer a precious support to decisional processes for the definition of agronomic interventions that can consider the state of cultivations and the features of the soil aiming to safeguard the integrity of the Earth's resources.
Within these activities, the used sensor system (hyperspectral sensors, high-resolution thermal cameras and digital cameras), chosen each time according the objectives of the analysis, enables us to get detailed information on the cultivation and on the factors characterizing the health state of plants, such as density, the water content and the health state. Furthermore, we can guarantee a constant flow of updated information thanks to a continuous monitoring of the areas object of observation, thus guaranteeing to farmers the suitable information for evaluating short and middle term interventions.