ANALYSIS OF THE VEGETATION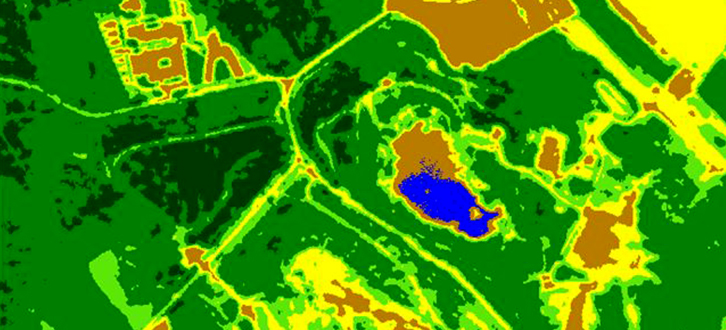 To look beyond the visible, you need a different perspective.
Through the study of the spectral behaviour of vegetation, we can obtain information able to perfectly characterize the plant, going beyond the visible.
The two hyperspectral sensors composing the platform of aerial mapping we have, can provide georefered images composed of more than 500 single spectral bands in the interval between the visible (VNIR) and the shortwave infrared (SWIR).
The hyperspctral datum, in fact, allows us to survey on the process of photosynthesis by some indicators, the most important of which is NDVI - Normalized Difference Vegetation Index and give information on the health status of vegetation, nutritional value of fruit and farming productivity.
By combining the information of the hyperspectral datum with the space ones offered by the Lidar technology, we can study the leaf density and covering measured by LAI - Leaf Area Index. Thanks to Lidar data, we can furthermore offer accurate tridimensional information on vegetation geometry that other sensors cannot provide, such as the shape and the elevation of shrubs.
The analysis of vegetation is an important activity supporting the research and the monitoring in the environmental field.