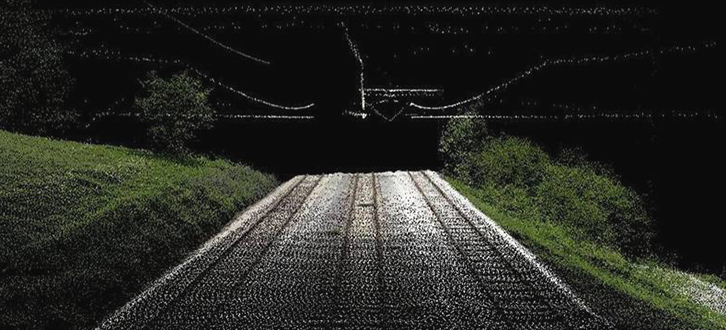 Good explorers carefully follow their path.
With the corridor mapping we carry out the high resolution mapping of networks and artificial infrastructures and natural corridors which have linear development, such as roads, railways, power lines, pipelines, rivers and coastal sections, using the great potentialities offered by the Lidar technology.
Through MAPPING platform installed on helicopter, we can perfectly map and scan the inspected line by processing detailed tridimensional point clouds from which extracting the information necessary to characterize the elements of interest. We can map wide areas very quickly.
The use of the helicopter guarantees great reliability and accuracy in the mapping, since it allows us to carry out the survey keeping the sensors at close range from the object of the mapping, that can be thus inspected in a very detailed way. The laser scanner allows us in its turn to carry out very effectively also quite complex mappings, just like in case of vegetation.
Starting from the millions of points detected by the laser scanner and the images captured by the digital cameras during the flight, the products we create according to the client's needs are different: from DTM, DSM and orthophoto to the tridimensional vectorial cartography.