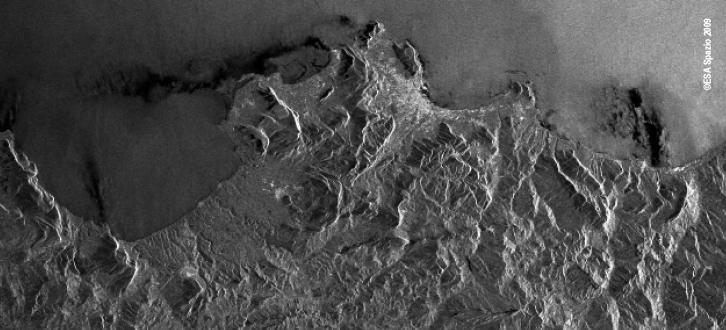 A look at how the Earth is changing, changes the way we look at the world.
Thanks to the continuous activity of research and to the development of innovative techniques for the use of satellite, optic and radar data, we can carry out activities of analysis and monitoring of whole regions or more limited areas, in order to assess the changes that have occurred over time and natural evolutionary phenomena.Starting with SAR data, we chose to undertake two important application paths: the estimate of movements and the estimate of changes in Land Use and Land Cover.
It could seem an impossible task to find speeds of movement with millimetre-precision, as the satellites are thousands of kilometres from the Earth. However, this is possible thanks to an application software we have developed, called SLIDE (SAR Land Interferometry Data Exploitation), that allows us to detect and assess the linear movements of the ground, works and infrastructures over time, in a very precise and accurate way.
The methodology called Change Detection allows instead the mapping of newly built structures or the variations of existing buildings and the control of important phenomena, such as for example illegal development. The test of these new techniques will also be applied to the new open and free SAR data of the Copernicus mission.
Through the analysis of one-band optical data (panchromatic data) and multi-band (multispectral) data and the application of classification techniques, we can carry out thematic maps of land use and land cover aimed at emphasizing the features the client is interested in such as the different biotopes, the human areas (urban areas, industrial areas, infrastructures), natural areas (forests, pasture fields and water basins) or semi-naturals areas (farms).