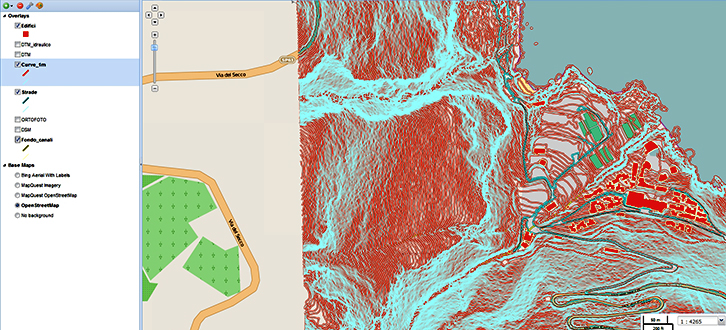 It is not enough to analyse, process, extract, manage, control, integrate, archive space data. It is also necessary to share them.
We work alongside structures and institutions operating in the field of management and safeguard of natural areas and technological networks of the civil protection and territorial planning, implementing web-based Geographic Information Systems (WebGIS), using solutions on the Internet.
Unlike traditional GIS, in fact, these systems can be implemented on web server allowing not only the sharing of information with other users but also the interaction with geographic applications present in the global network.
To implement these systems and customise them on the basis of client's specific needs, we use the most innovative technologies available on the market both with open-source solutions and resorting to commercial platforms widespread at international level, exploiting the multi annual experience gained in the customization of complex solutions.
Furthermore, in this sphere our activity is strongly oriented towards the experimentation of new methods of integration among remote sensed data and computerized systems of territorial management.