COSMO-SkyMed | Monitoring of Coastal Evolution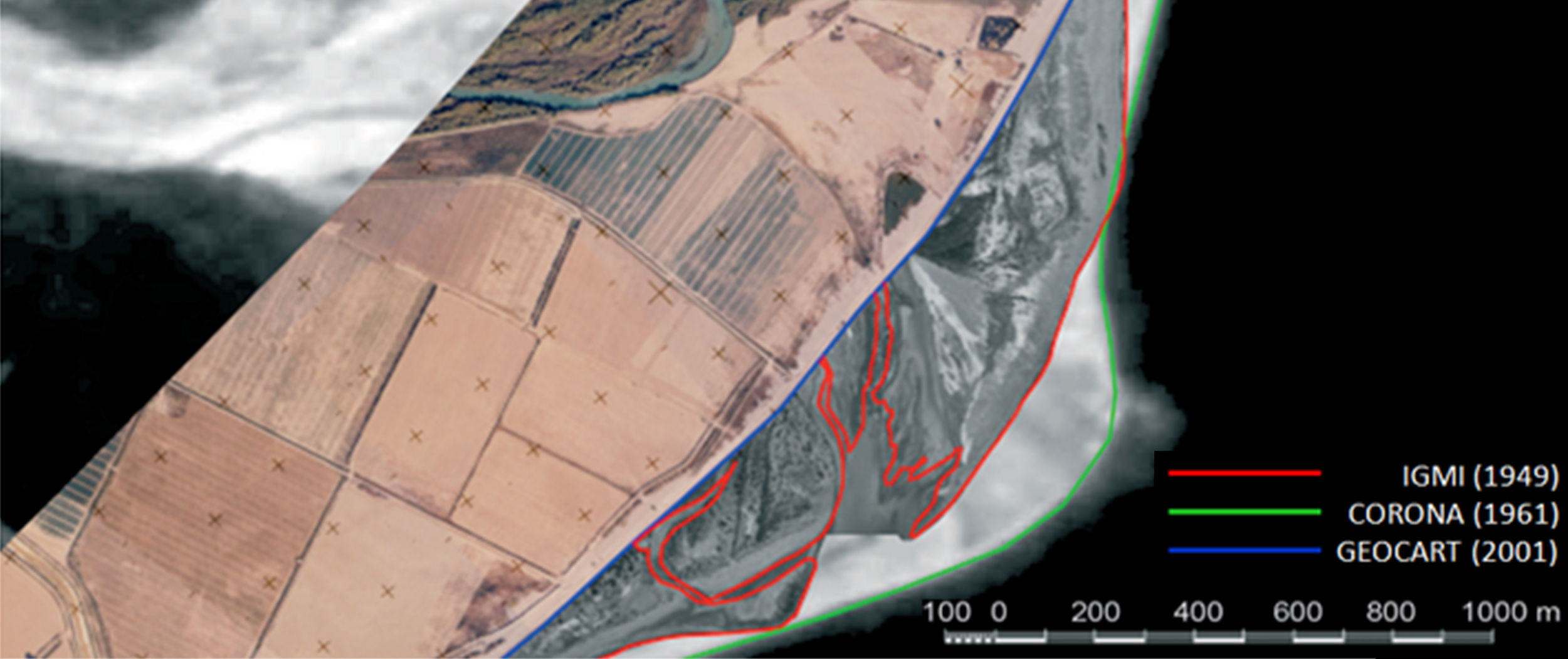 The research project was selected as part of a call from the Italian Space Agency, which in 2000, seven years before the launch of the first of the four satellites of the dual Earth Observation (military and civil) satellite system called COSMO-SkyMed, was aimed at increasing the application areas for satellite data in the near future. The agreements of the Italian-French space agencies involved in the development of the COSMO-SkyMed system provided several satellites, some for optical and multispectral image acquisition, and others for SAR (Synthetic Aperture Radar) imagery. Hereinafter, a decision was made to leave the name of COSMO-SkyMed to the Italian component of the space system including the radar satellites. As of today, the main applications of the COSMO-SkyMed constellation include the study of the environment, prediction and monitoring of natural disasters, and more rational exploitation of natural resources. The main objective of the project entitled "COSMO-SkyMed for evolution monitoring of coastal areas: multi-temporal analysis of the Ionian coast of Basilicata and Calabria" was to develop processing procedures for an accurate and rapid detection of the coastline using optical images, including multispectral, of high and medium spatial resolution.
During the project period, Geocart acquired high-resolution optical images in true colors as well as infrared at 1m resolutions on board an aircraft, and gained experience in applying multispectral satellite imagery from Landsat and Spot missions. The project provided an opportunity to capture and analyze satellite and airborne imageries, which vary significantly in terms of typology and geometric resolution, as well as developing image processing procedures aimed at semi-automatic coastline detection. The processing flow-chart is firstly characterized by a pre-processing phase with the application of data-fusion techniques (pan-sharpening) for the high-resolution images acquired from aerial campaigns and, afterward, by a processing phase based on segmentation and unsupervised classification techniques. Therefore, the project output is an operational procedure for coastline extraction differentiated properly by data type and geometric resolution. The case study indicated by the project was the area of the Ionian coast in the territory of Basilicata and Calabria. The coastline, at the main river's mouth has undergone major changes since 1949 (IGMI data, first available) to 2001 (Geocart aerial campaigns, and chronologically the last data).
Time Period: 2001-2002