Design and implementation in EPC of a 1 Megawatt photovoltaic system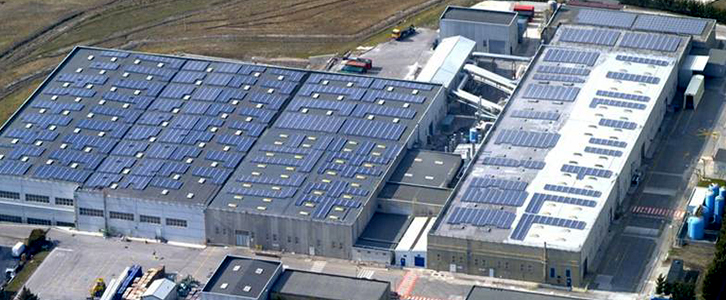 Lhe photovoltaic system implemented for Lucart S.p.A., the leading Italian company in the paper sector is the important result of a work really made in symbiosis with the customer. Installed on the roofing of one of the company's factories on about 15.000 square metres, the system was planned to fulfil the request of energy of the structure.
The whole activity was developed with a "turnkey" approach and managed with internal resources in all its phases starting from the initial audit aimed at identifying the customer's energy need, through to the design, the implementation and the test of the system, including the practice for the admission to energy subsidies.