SUGGESTUS | Digital intelligence platform for immersive use of Cultural Heritage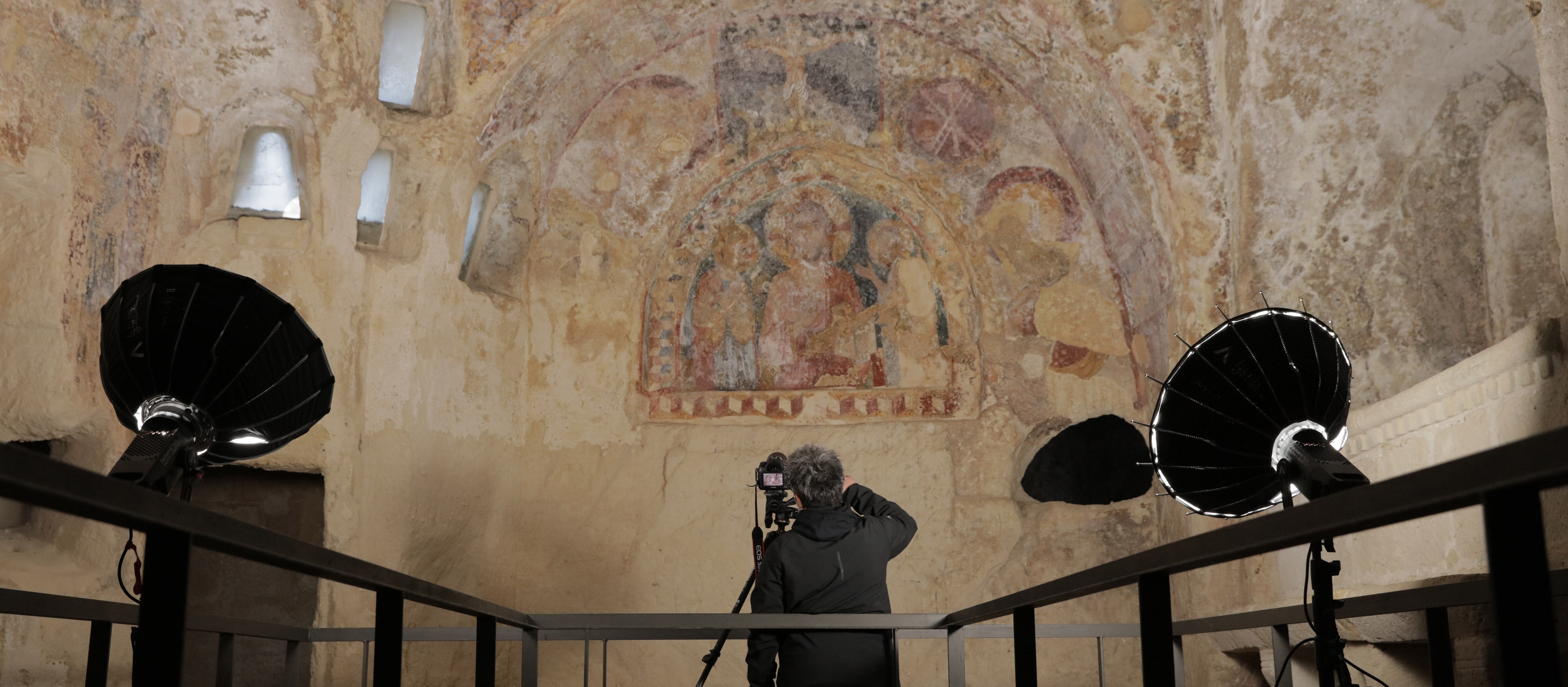 The SUGGESTUS, Research and Development Project, funded by MISE under "Large R&D Projects - PON Enterprise and Competitiveness ERDF 2014/2020", aims to integrate into one single architecture a number of systems that are able to improve the immersive experience of cultural heritage. The project, which is carried out in collaboration with other research and industrial partners, is to develop a digital intelligence platform capable of radically innovating the visiting experience and knowledge of the artistic and cultural heritage.
This is achieved by exploiting available content (analyzed and tailored to the user's preferences) and sensors present on site. The components have the ability to provide advanced content (such as VR and AR experiences) as well as localized, more importantly, to offer a personalized experience to the user based on preferences and behavior. This feature is based on a wide backend of various content types and the ability to connect and group these contents so that the user can receive them in a consistent and timely manner. Therefore, the aim of the project is to develop and test an infrastructure that will be set up and tested in one or more sites of interest in the convergence regions. The infrastructure will contain components related to guided use, advanced interaction via VR and AR, integration of active sensors for using and monitoring the site of interest.
Geocart is involved in research activities on the optimization of relevant techniques and procedures for the construction of 3D digital models of cultural assets intended for mobile application and consumer devices in subsequent experimentation of constructing process and using 3D digital models of cultural assets on case studies identified as part of a specific demonstrator.
The overall infrastructure will have an impact on the application sector of culture and tourism.
Project Partners: ETT S.p.a. (Lead Partner), System Management S.p.A., Connectivia S.r.l..
Project Consultants: CINI (National Interuniversity Consortium for Informatics), Distretto Databenc (High Technology District for Cultural Heritage), Consorzio Train (Consortium for the research and development of technologies for INnovative TRANSPORT), Digital Lighthouse S.r.l..
Time Period: 2020 – 2023